Cloud services have evolved to the point that they are now the most practical choice for digitally storing information online. When it came to keeping their ever-expanding collections of data and online files, the majority of businesses in the past relied on their own in-house servers.
Nowadays, however, storing data online on cloud servers is the next big thing since it enables limitless storage. The capacity to readily access one's data from any location in the globe is one of the primary benefits of putting all of one's data in the cloud, along with the fact that doing so is cost effective.
Usability and Accessibility
Users only need to use the "drag and drop" method to upload files to the cloud storage. It is simple to save all of your files and data on the cloud, and you do not need any specific technological skills to do this task. The stored data may be accessed quickly and conveniently from any location in the globe with little more than a few mouse clicks and a connection to the internet. Learn more on this link https://www.techtarget.com/searchstorage/definition/cloud-storage.
Recovering after a Disaster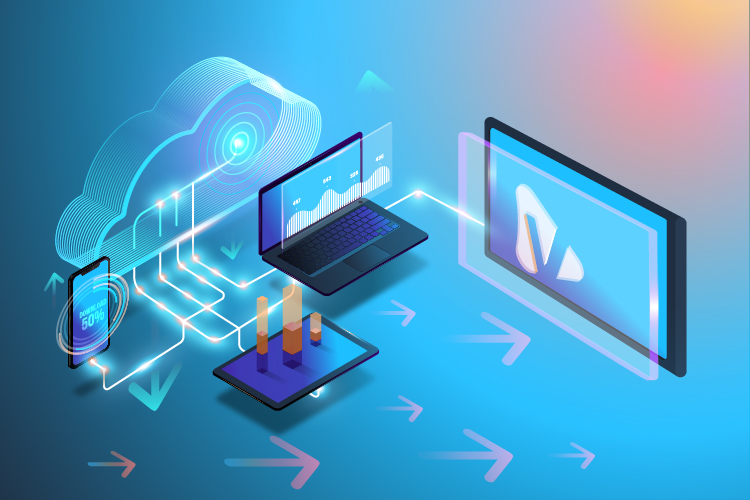 It is very suggested that every company have a backup plan in place in case there is any kind of unexpected event. After all, the loss of crucial corporate data may result in enormous financial losses for any company. Businesses are well served by utilizing cloud storage as their primary backup strategy.
It will generate a backup of the files that are now being saved. These files are kept in a distant place, and although they are archived there, they may be recovered and read at any time.
Security
Once information is uploaded to the cloud for storage, business owners may have confidence that it will remain secure. The data saved in the cloud is protected from any kind of hardware failure, which is one of the finest aspects of utilizing cloud storage.
Server data is divided over several redundant servers when using cloud storage. In addition, cloud servers offer automated backups as well as snapshots of your data in order to ensure that your information is secure at all times. Read more here.
Cost Savings
By storing data on the cloud, businesses and other organizations may cut down on their yearly running expenses. When data is kept online in the cloud, affordability may be secured and maintained. Because the users' own power as well as resources are not needed separately for the storage of the data, substantial cost savings are available to the users.
Simple Cooperation
The data that is saved in the cloud may be quickly shared with clients as well as coworkers in a method that is both simple and safe. You may simply provide another user access to either a specific cloud environment or your whole cloud account by sharing login credentials with them.
Automation
The creation of backup data as well as the scheduling of such backups in such a manner as to avoid disrupting regular business activities is among the most significant challenges that the majority of business owners must confront.
Automating the time-consuming process of data backups is made easier with the help of technology that stores data on the cloud. Your cloud environment will keep matters in check once you've selected what you want to back up and when you want it backed up. All you have to do is make those selections.
Collaboration
Cloud storage, or online storage, is also an excellent choice for use in collaborative projects. People from different locations are able to access, edit, and work together on the same file or document when it is stored in the cloud. People are able to access the storage from any location in the world, allowing for real-time collaboration regardless of location.
Service Capable of Scaling
Cloud hosting allows for both lateral and vertical scaling, and the greatest part is that you can only pay for the services that you really use. The server builder is a great option for businesses who want to save money without sacrificing functionality.
Your cloud hosting platform may be scaled up or down anytime it is necessary, and you also have the ability to determine the parameters of scaling the cloud. This assures that there will be greater versatility as well as a significant amount of storage capacity.
Convenience
The cloud storage system provides an unbelievable amount of both convenience and peacefulness for its users. Even if you store information on devices that are portable there is still a need for some form of manual intervention and manipulation of the data physically. The data that is kept in the cloud is backed up online, and it is possible to access this data no matter where you are.
As new information comes in, it is immediately and automatically saved. You are not required to store information, categorize it, or keep track of it in any way.