Achieving the objectives of the project you're handling, and doing so on time, will require you to carefully manage the process and all of its parts. You have a timeline to follow, a budget to stick to and tasks to complete. Proper project management, further explained on this page, will allow you to keep all of those parameters in mind and ensure you're doing everything in your power to complete the entire process successfully.
What separates project management from management in general is the fact that there is a finite timespan to take into account. Thus, the professionals working on this will need a specific skillset, including technical skills, people management skills, as well as great business awareness. Is there anything else that these managers will need, though?
Well, trying to control and manage all the processes manually, without having any tools to help you out will definitely be difficult. Almost impossible, to be completely honest. So, what your creative agency also needs is a project management software solution. That is, a software piece that will let them easily handle and manage all the processes and thus turn the project into a success.
If you're already figured out how important it is for your creative agency to get this piece of software, then you're now wondering something else. How to actually choose the best one? Doing online research will result in getting familiar with numerous different programs and software solutions you could use, which may even get you more confused, not knowing what to consider when aiming at choosing the perfect one for your specific agency. Well, below I'll share tips that will give you a clearer idea on what to consider and which steps to take so as to make that perfect choice.
If still unclear on what project management is and how it works, this should help: https://www.investopedia.com/terms/p/project-management.asp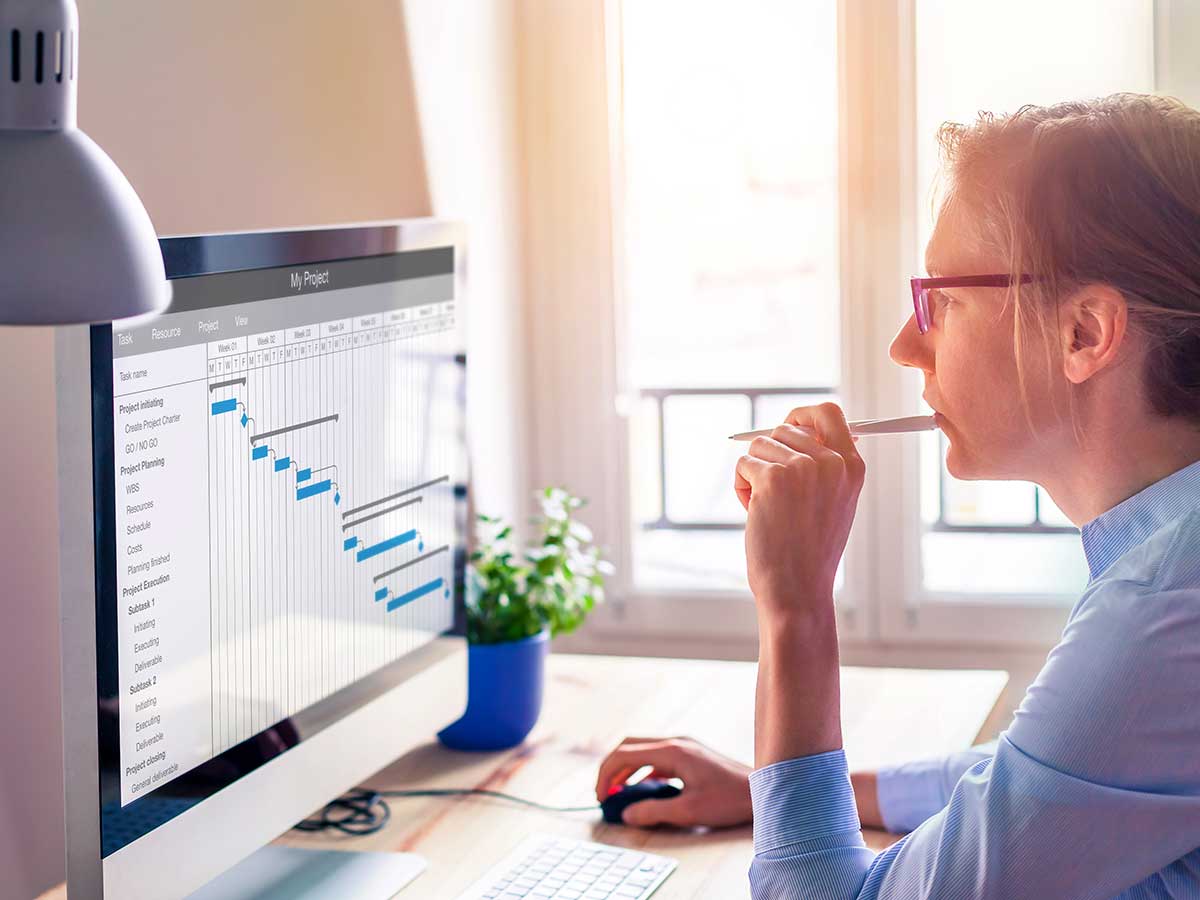 1.Check How Intuitive It Is
The tool you choose should be quite intuitive, meaning you won't have trouble using it. Choosing a highly complicated program will only give you and your team headaches and basically hinder your performance, instead of improving it. A simple, intuitive, and adaptable platform, on the other hand, will assist the creative team in planning, tracking, as well as delivering projects on time, and staying within budget.
A highly complex tool may offer a wider range of features, but its complexity will definitely soon discourage everyone and take a toll on the success of the entire project. You want the interface to be simple and easy to use, and certain workflows to be automated. Basically, you want a tool that will be easy to use and that even new users can get the hang of pretty quickly.
2.Get One That Makes Budget Updating Easy
Keeping track of all the client request manually can be extremely difficult, and being overwhelmed with that could lead your creative team towards actually losing track of budgeting. When you start using a project management software solution, and when you choose a great one, you'll make budgeting quite easy. So, go for a tool that allows your team to make changes easily and seamlessly, thus helping them never lose track of the budget.
3.Flexibility Matters (Helps Choose Features You'll Actually Use)
Most of these tools will come with a pre-determined set of features. Some of those will be just right for you, while others may be completely unnecessary. Paying for features you won't be using is not exactly a dream come true, which is why you'll want to choose a flexible creative agency project management software solution, i.e. a solution that will give your team the freedom and the flexibility they need when using it. Your creatives will definitely be making a lot of changes on the go, and you want the piece of software you choose to provide them with the opportunity to make those changes easily and without facing issues.
4.Check the Pricing As Well
Checking the pricing is, of course, also extremely important here. Defining your budget before embarking on the search for these programs will help you find those that will be within the range you've selected. You shouldn't refrain from paying a slightly higher price for the perfect tool, but comparing those costs is important, as it will lead to finding the most reasonably priced solution and get a program that will fit in with your budget.
5.Remember to Choose A Reliable Provider
One of the most significant things to remember is that the actual quality of the software solution will depend on the provider. Thus, choosing a reliable provider, i.e. the one that's been on the market for a long time and that has a great track record and a great reputation, is the way to go. Researching different providers in details will help you select the best one and thus get the perfect project management software solution for your creative agency.