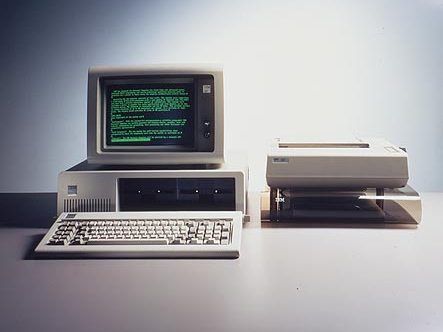 New technologies are emerging daily, and although these developments are beneficial for brands and customers alike, constantly upgrading your devices is not so great for your bank balance.
5 Ways to Turn Old Electronics into Money
Fortunately, there are ways in which you can make money to go towards the latest electronics, with one of the simplest ones being turning your old devices into cash.
From selling old mobile phones and tablets on social media, to taking advantage of retailer trade-in programs, keep reading to find the top five ways that you can make money on old electronics.
Use Facebook or Craigslist
One of the most tried-and-tested methods, listing your items on either Facebook or Craigslist is a great way to ensure you make a decent amount of money from any old or unused tech.
Plus, you can set your own price as well as monitor how much people are offering, meaning you are more likely to get the amount you want. Don't forget to add pictures to your listings as this can increase the likelihood of you getting a sale.
Take advantage of trade-in programs
Most major tech retailers now offer some sort of trade-in program where you can exchange old or unused devices for cold, hard cash. That being said, some will only give you store credit, which means you will have to make a purchase to enjoy your rewards.
Make the most of your electronic gift cards by also applying promotional codes such as this Lenovo Coupon when you check out to enjoy super savings of such as 70% site-wide.
Sell them for scrap
If your electronic device no longer works and will cost more to fix than you would make from selling it, you can still make a bit of money by choosing to sell the individual components such as computer chips of circuit boards.
Alternatively, you can literally scrape them at your local recycling depot and get paid by the pound.
Visit your local pawnshop
Although you might not make as much money as you would by selling online or by trading- in, pawnshops offer a quick and easy way to make cash on your old or unwanted gadgets.
You can choose to either sell your tech for a low price or mortgage your device and buy it back later when you can afford to. There are pawn shops all over the United States, so you should be able to find one in a convenient location near to you.
Have a garage sale
If you have lots of old electronics lying around your home, you may want to have a garage sale rather than list each item individually online. You can either have your own garage sale, although be sure to invite as many people as possible for maximum sales, or you can ask to be a part of someone else's one.
Not keen to do any of the above? Why not make the decision to help others and donate your old electronics to a local charity shop or give them to a friend in need?